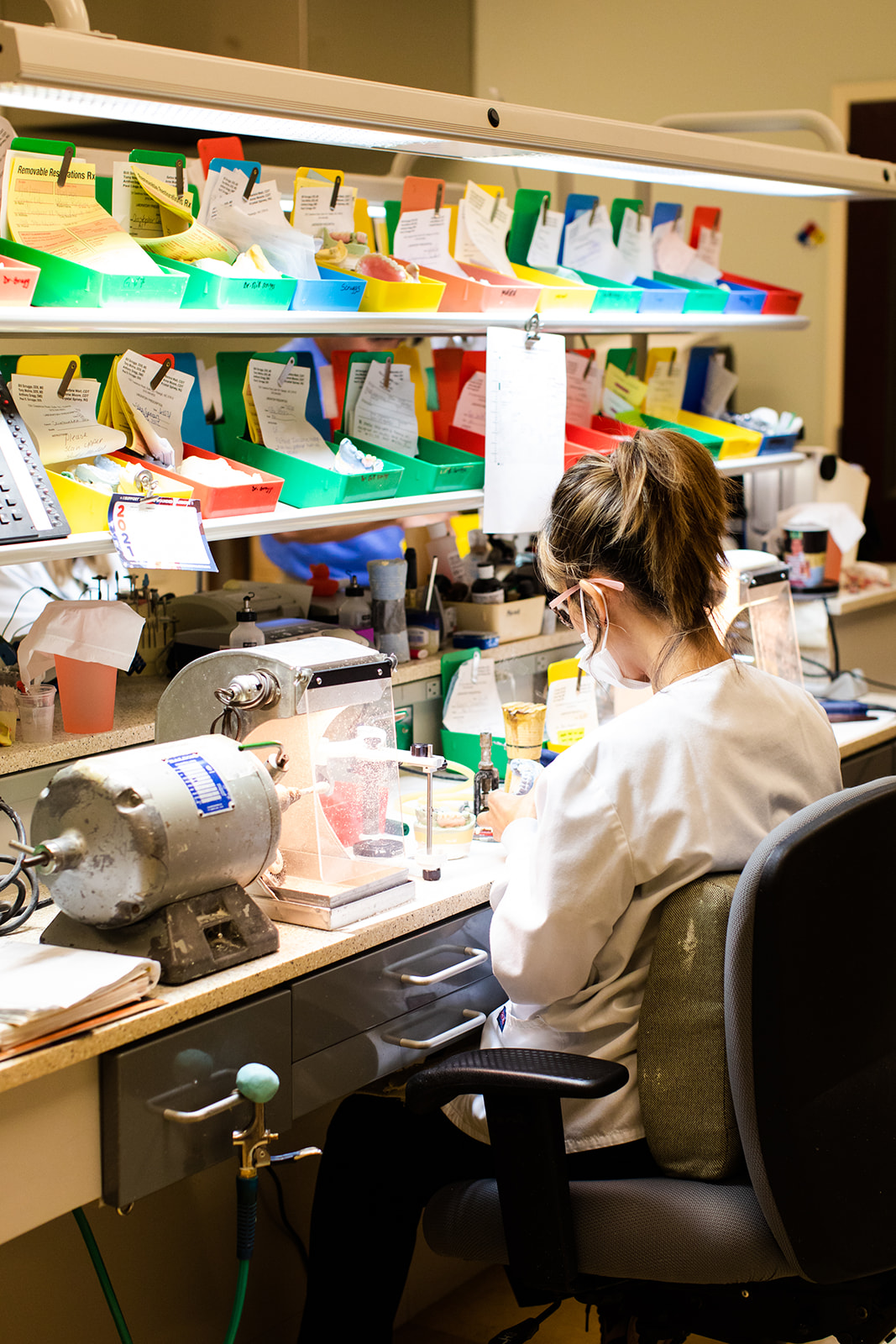 Benefits of an on-site Dental Lab for our Patients
Immediate, "Same-Day" Temporary Teeth Delivery
As Prosthodontists, we are specialists in the field of restorative dentistry, and by working with our on-site dental lab technicians, in most cases you can leave our office with temporary teeth until your final restorations are custom made (especially if you've had teeth removed and implants placed). You can feel confident that although the initial teeth are temporary, they are natural-looking and in most cases you can begin eating solid foods.
Natural-Looking Teeth
Because our team of Prosthodontists works closely with our in-house and certified dental lab technicians, we can make you teeth that look natural. This means that instead of a dental office sending instructions out to a dental lab somewhere else, we can walk to a different part of our building and discuss your unique teeth with the lab technician. I'm sure you could see how this would create a more esthetic result, that is also comfortable, and in less time!
Expedited Delivery
Since most of our dental restorations are fabricated in our on-site dental laboratory, it speeds up the process of giving you new teeth. Our dedication and commitment to providing you quality means we are more focused and use all of our training to give you teeth that feel great and look great, often the same day.
Extensive Inventory of Parts
Because we have a need to order many different types of prosthetic dental parts, we stock an extensive inventory of denture and implant materials. These are readily available for immediate delivery to you, should you need them. This allows you to get anything fixed with your teeth quickly and accurately, not having to wait weeks to get a part, or settle for parts that don't fit your denture or implants.
---
Here are some photos of our dental lab in action…