Leave a review for us on Google
Over 500 Five-Star Reviews on Google!
What is it like seeing the NC Prosthodontic Specialists?
Our patients say it best…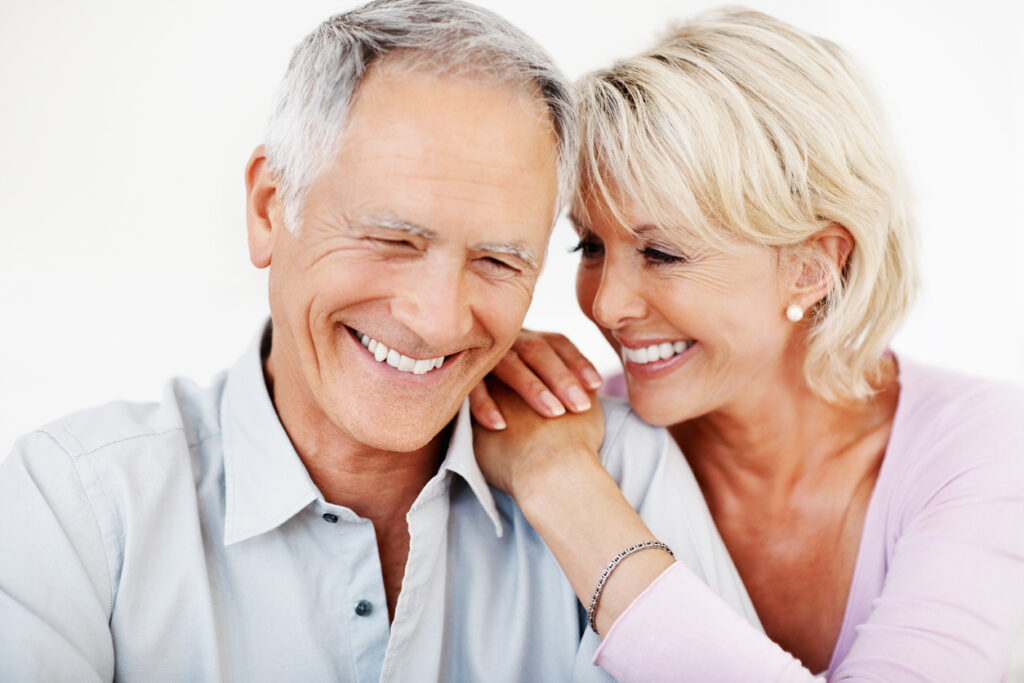 ---
Dr. Terrie Hampton-Jones
★★★★★
This office is the best. The customer service, techs, and surgeons. Grace is just a joy to work with. She's patient and a perfectionist. Thank you Dr. Gragg for giving me the best quality of life. Having my implants have made a world of difference but more than that Dr. Gragg's expertise helped me save my own teeth. The combination is perfect and I start each day with a beautiful smile!
Absolutely the best. Bar none. Dr. Gragg is attentive, meticulous, and simply the best. He created my care plan after I was told by another prosthodontist that I was not a good candidate for same day implants. Everything went really smoothly. I'm 18 days post op and I healed with no issues within 7 days. I'm very happy with the results.
carla
★★★★★
Super awesome!! Definitely put my needs ahead of the money! Dr Gragg is great and I would refer everyone who wants a doctor who will take the time to figure out what is going to be best for you.
Valerie Cole
★★★★★
Very courteous and knowledgeable staff. Dr. Bill Scruggs takes the time to explain procedures. He does excellent and meticulous work. My husband and my mother both received excellent care.
Christine DeMarco
★★★★★
The best denture repair lab i have found anywhere. By far. Barb is the best. She is very knowledgeable and does the best work. All staff that I have met have been exceptional. Thank you so much 🙂
Melissa Brown
★★★★★
Dr. Bill Scruggs and his team are phenomenal. They take great care and spend whatever time is necessary to ensure everything is exceptional. I would highly recommend Dr. Scruggs and his team to anyone looking for the best possible prosthodontic care in Raleigh.
JJW
★★★★★
Dr. Bill is the best. Techs and office staff are awesome as well. I wouldn't go anywhere else.
Yolanda Lozano
★★★★★
Dr Molina is very knowledgeable and he has the education and expertise to resolve difficult dental
problems. I've been with Dr Molina for over 20 years and he's the only dentist I trust with my teeth! I'm happy with the results.
The staff are very professional, friendly and knowledgeable.
Parker Kennedy
★★★★★
Dr Bill Scruggs installed two new crowns and fitted them perfectly with a resulting bite that was clean and smooth
His staff is friendly, welcoming and efficient
Priscilla Cameron
★★★★★
The ladies are always nice and friendly
Feels like family
Dr. Scruggs has awesome chairside manners…
That's a lot for me as I'm always so nervous when I'm in the dental chair
Read more Google Reviews

Paulette Averette
★★★★★
"NC Prosthodontics is an outstanding dental group. They take time with each patient and answer all your questions and explain to you why the particular procedure is needed. When I leave the office, I feel comfortable I got the best for my needs. A truly FIVE STAR office!"
James Saccardo
★★★★★
I have going to Dr. Scruggs for around 20 years. He has changed my life. Had a lifetime of problems until I met him. Always gets me in if I have a problem fast. Highly recommended. Now I'm having his son take care of my dentil needs due to his retirement. I m very pleased. Same great work. Your lucky to have him as your dentist.
Ann Bauer
★★★★★
Dr. Bill and the team are angels. I have PTSD for the dentist and he does everything he can to accommodate me. The ladies in the office are super fantastic and although they don't take my insurance, they will file for me. Great team!!
Maria Rusinovich
★★★★★
Very welcoming and caring, staff tries to make your visit pleasant and accommodating.
David Finch
★★★★★
Solved my problem immediately, highly recommend them.
William Larsen
★★★★★
Great service, very professional and I consider them "My Prosthodontic Specialists."
Wendy Gallimore
★★★★★
Always wonderful to see the staff and Dr. Scruggs! Dental care is not my favorite thing but everyone there is very nice, caring and a great bedside manner when it comes to more intense dental care. Great practice, professional wonderful people!
Lee House Jr
★★★★★
While trips to the dentist are seldom on anybody's anxious to-do list, NC Prosthodontics Specialists is probably as good as it gets. From their friendly & efficient looking front desk area to their spacious, 1st class looking waiting area to their very nice, competent looking staff, this is clearly a place I'll recommend & go back to. I even got a goody bag.
John Allen
★★★★★
One visit quick and painless fix to a broken crown fitting to implant that stumped two dentists over the past couple years. Highly recommend.
geraldine anderson
★★★★★
Well having had a prior bad experience with a dentist out of state; I was initially apprehensive about meeting with the team at NC Prosthodontics. When I first visited I took my sister-in-law who I have cared for for over 11 years. We were warmly welcomed. Shortly after , I was call to the back. I asked the receptionist if she wouldn't mind keeping an eye on on my sister-in-law … she said of course not. Dr Bill immediately put me at ease with his sensitive chair side manner. After my appointment, whenever I went back for a treatment or follow up, it was like being treated like family, and just relaxing and comfortable. The staff is awesome and the dentist are awesome as well. I wouldn't hesitate to recommend this fantastic team of professionals. Dr Bill made me feel like intricate part of the process. I would not hesitate to recommend this practice to anyone!. They are the best!
Mike Gwyn
★★★★★
Great visit wonderful staff really make you feel comfortable. Enjoyed talking before my visit with the people upfront. Everything to make you feel comfortable and explaining everything that is gonna happen gave great ease of mine. Recommend them highly.
James Marino
★★★★★
Never have I felt like family and friends of a business the way my new friends treat me here and truly… that's second their craft! An example for all business'
CC
★★★★★
Dr. Gragg did a wonderful job with my crowns. He is very professional, personable and thorough. He takes the time to explain things to you and wants to make sure you're happy with the results. The staff is incredibly nice and helpful.
Jennifer Bennett
★★★★★
Everyone I met at NC Prosthodontic Specialists was professional and warm & friendly from the second I walked in the door. My dentist sent me there with a problem he couldn't fix, and he sent me to the right place!
Peggy Arias
★★★★★
This dental office provides premier customer service. The staff is extremely efficient, competent, and knowledgeable. All staff are personable and compassionate. I have been going here for years. They are very up to date on technology and their services and products are 'state of the art'. Dr. Paul Scruggs (who is retiring in February) is not just a technical genius but an artisan, as well. Additionally, he is one of the most people-oriented, compassionate and humble professionals I have ever met. His son Bill Scruggs also works in the office, and, his focus is on the dental genetics. I don't anticipate that this apple will fall far from the tree which means he will outshine his father and become the wave of dentistry futures. I came to this office several years ago thinking I was going to lose all my teeth only to have kept the majority of them for all these years, and have a small appliance that looks exactly like my original teeth. This practice is reasonably priced do outstanding work. I can't recommend it and them, enough.
Arturo Borunda
★★★★★
I have no words to THANK Dr. Bill Scruggs for the treatment I received during these weeks. After another Dentist did not do a good job, I had the opportunity to reach out to Dr. Scruggs and he did an EXTRAORDINARY job, as well as his staff are extremely professional and kind and also the receptionist always welcome you with a smile. If you are looking for an excellent dentist, please reach out to Dr. Scruggs, he is very professional, warm, honest, with great empty and high standards, HE CARES ABOUT YOU, he is the BEST option. Thank you very much for everything you did so I can have the smile that I was looking for, I am very grateful with all my heart!!!!
xiang-ping wang
★★★★★
I did the implant supported snap-in partial here and had a very good experience so far. All my 6 implants were successfully done with the x-ray guided, real time dynamic supported computer. Dr. Gragg has the very good knowledge and skills for doing both: implant and the crowns. I like what he did for me and highly recommend him. The on-site dental lab. provides a try-in procedure, which gave me the second chance to get my partials done with my special preference.
If you are looking for a dental implant clinic, this is the place I recommend, because of their advanced technology, equipment and the experienced doctors.
Joe Faulcon
★★★★★
My visit was GREAT from the time entering the facility until I walked out. Everyone I made contact with demonstrated a caring attitude n professionalism. They made me feel very comfortable n made sure I understood information shared. Total time was used very well.
THANKS TO EVERYONE DURING MY VISIT.
Karen Miner
★★★★★
From the moment I contacted them, they were absolutely amazing! If I could give them 100 stars I would. They are kind; knowledgeable and just the most amazing people I've ever met. Dr. Gragg is an Angel on earth.
grace sullivan
★★★★★
Thank you Dr Molina for being such a professional dentist and listening to my concerns . Another dentist in his practice left me with a small gap in my perfect white smile. Dr Molina fixed it perfectly and didn't try and up-sale me on other medical services I did not need! So refreshing !! Thank you!
Deirdre O'Malley
★★★★★
Intelligent, informative, compassionate, friendly, clean, inviting. Doc is brilliant! Staff is wonderful!
You couldn't ask for anything more than what is offered here.
Jane Roberts
★★★★★
For someone who tolerates the dentist as a necessity — Dr. Scruggs and the staff are the best. They are professional and friendly. i had extensive dental work done — this group is the best!!!
Deborah Prioleau
★★★★★
I've been coming to Dr Paul Scruggs for over 25 years. Never had a problem with my implants, bridges, or any oral surgery. He is the best. His son, Dr Bill Scruggs is excellent, too. Integrity, honesty, professional, and highly skilled. I highly recommend this practice.. The best……!
Glenn Kamerson
★★★★★
I have been using them at least 20 years. Very professional, kind and friendly staff and doctors. They have done some really advanced procedures on my with no problems whatsoever. Will be back when or if I need more dental work.
Michael seward
★★★★★
Best of the best! Been going here for over 3 decades-highly recommended.
Eileen Crew
★★★★★
The best office staff and PROSTHODONTIC specialists you could ever go to. I have a permanent plate that I have always wanted thanks to Dr. Paul Scruggs. They are special.
Debbie Scibelli
★★★★★
Today was my first visit to NC Prosthodontic Specialists, to see Dr. Molina. I went there thinking I needed a crown and Dr. Molina took the time to explain my options and made a recommendation, rather than going directly to the more expensive option for me, which would have been the crown. I felt a genuine concern for my well being from Dr. Molina and his staff from the front desk personnel, to his assistants, who were equally as professional and courteous. I definitely will return to this practice and I highly recommend them.
Jennifer Wilson
★★★★★
Dr Gragg & his assistant Karen are absolutely Amazing.. I am extremely fearful of having any dental work done @ all .. I mean like terrified but Dr Gragg worked with me thru the whole process step by step & I gained trust in him that I never imagined I would ever be able to do with anyone working on my teeth ever again! ! I am truly grateful for Dr Gragg & a shoutout to the front desk ladies that have been super sweet & helping me thru the process as well!
William Thomas
★★★★★
I have what I would consider a difficult challenge for NC PROSTHODONTIC SPECIALISTS. Your staff provided me with great service and care!!!
Jennifer Germain
★★★★★
Went for a consult with Dr. Molina. One of the nicest dentist I've ever dealt with. Took his time to answer any and all questions. I wish there were more dentist like him.
ricky mclamb
★★★★★
The staff was very professional. My wait time wasn't long at all. The dentist was honest with me about the procedure they were going to do. The price is what they quoted me, it was even less. I would recommend this organization to anyone.
---
"Dr. Scruggs has done excellent work for me over several years. If you're looking for skill, experience and integrity, he is the choice!" L.F.
"I've had 4 implants done by Dr. Scruggs. He does great work. You're not likely to find a Prosthodontist with more ability or expeirnce. Nice guy as well. I highly recommend Dr. Scruggs." M.H.
"Exceptional dentist and professional staff. Highly recommended!" E.S.
"In my opinion, Dr. Williams Scruggs and his staff from the front desk to chair side are all Blessings from Heaven. Dr Scruggs's innovative methods, accompanied with his calming caring and genuine warm spirit got me though my procedure without pain and a renewed faith in the "dreaded" dentistry profession. To all in the Scruggs & Molina office, thank you with all my heart." D.E.
"The journey is what led me to Dr. Scruggs' office in 2005. I just wanted to let Amanda know how much I appreciate her skills and expertise, especially finding my latest leaky tooth during my hygiene appointment. She has given me a "quality of life" that amazes me. Peple often ask me why I drive all the way to Raleigh…And, I often say I'd gladly drive to Chicago to seek her care. You are ALL the very BEST at what you do and I keep you ALL in my heart everyday. Thanks for giving me yet again, from what could hve been a much more complicated and expensive procedure." E.H.
"Thank you very much to Dr. Molina for taking such good care of my dear friend. She was so impressed with your office. It's nice to see her smile without pain! Her unwavering faith and ability to find joy in all things amazes me! I can't express how happy I was that you could help her!" A.K.