In June of 1987, Dr. Paul Scruggs opened the original office one block north of the present location. It was humble with two treatment rooms, a lab and one employee.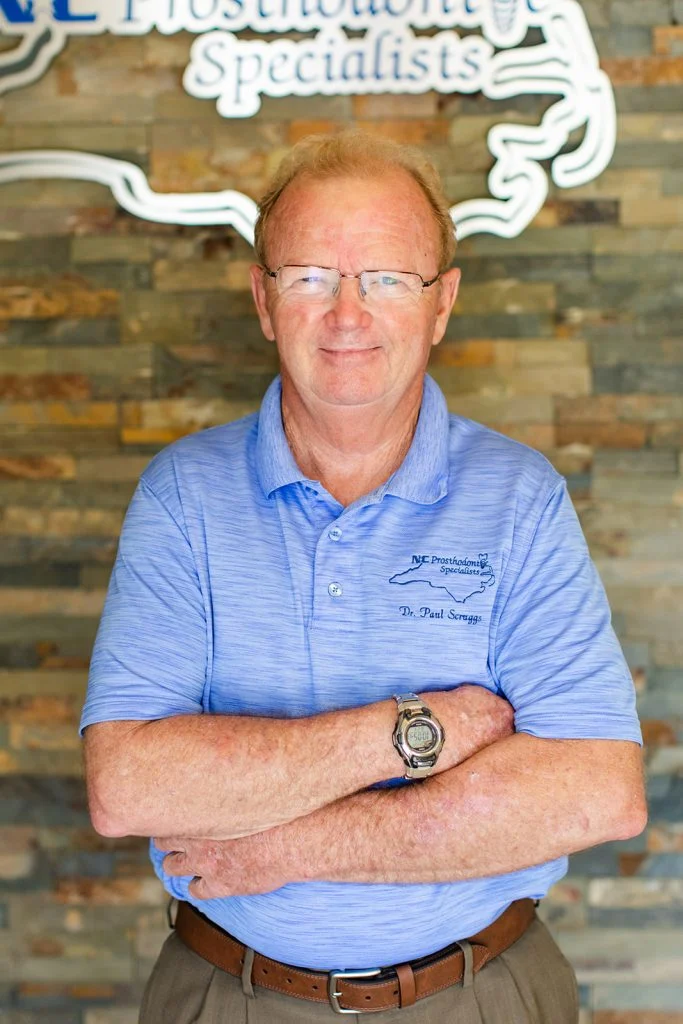 Dr. Paul Scruggs received both his undergraduate degree and Doctor of Dental Surgery degree (DDS) from the University of Missouri at Kansas City. He began his dental career by serving three years active duty as a general dentist at Fort Bragg in the US Army. This experience enlightened him to the fact that he desired further education particular in the specialty of Prosthodontics. After military service Dr. Scruggs attended the Prosthodontic Residency at the University of North Carolina, (UNC), Chapel Hill and after two years attained his Prosthodontic Certificate.
Dr. Scruggs was always interested in the delivery of direct patient care and in particular, private practice. That's why he opened NC Prosthodontic Specialists and his dedication to the highest level of patient care will always be at the heart of our practice.